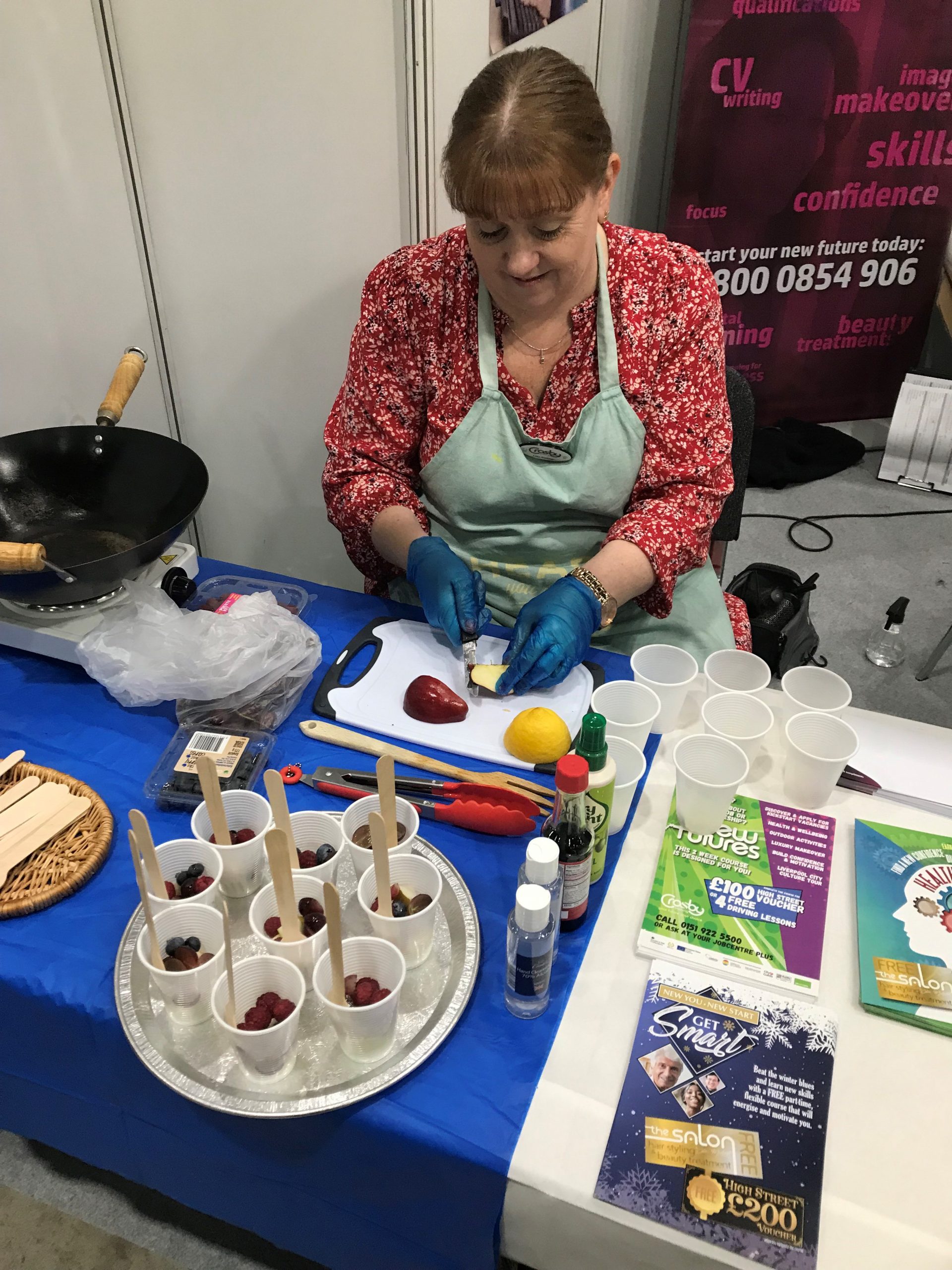 Liverpool Skills Show 2022 – a great day!
On the 1st and 2nd of March, a team of our staff took part in the Skills Show hosted by Liverpool City Region Combined Authority. It was a massive event, with tonnes going on, and it was a great pleasure for us to play a role. There were loads of providers and businesses in attendance, including organisations, such as, the NHS, Fire and Rescue Services, Riverside College, and the Armed Forces. Activities on show included, rock climbing, nerf-gun target practice, horse riding, and a couple of our staff even sampled some chocolate covered worms and crickets!
The aim of the event was to promote skills within the region and explain to others how our programmes can help develop these skills and lead to brighter futures. For our part, we delivered miniature cooking lessons; providing a healthy alternative stir fry and fruit salads to any attendees who caught a whiff of the lovely smell coming from our stall! Giving them a little taste of the kind of Health and Wellbeing delivery they would experience on our courses.
We also provided digital skills hints and tips, careers advice and guidance, a free pop-up salon, and a brand-new Lenovo laptop for one lucky raffle winner!
Overall, the experience was an absolute joy and it was great to see so many people out and about with Covid restrictions easing as springtime approaches. We'd love to attend another event in the future and we hope to see even more of you next time we're there!