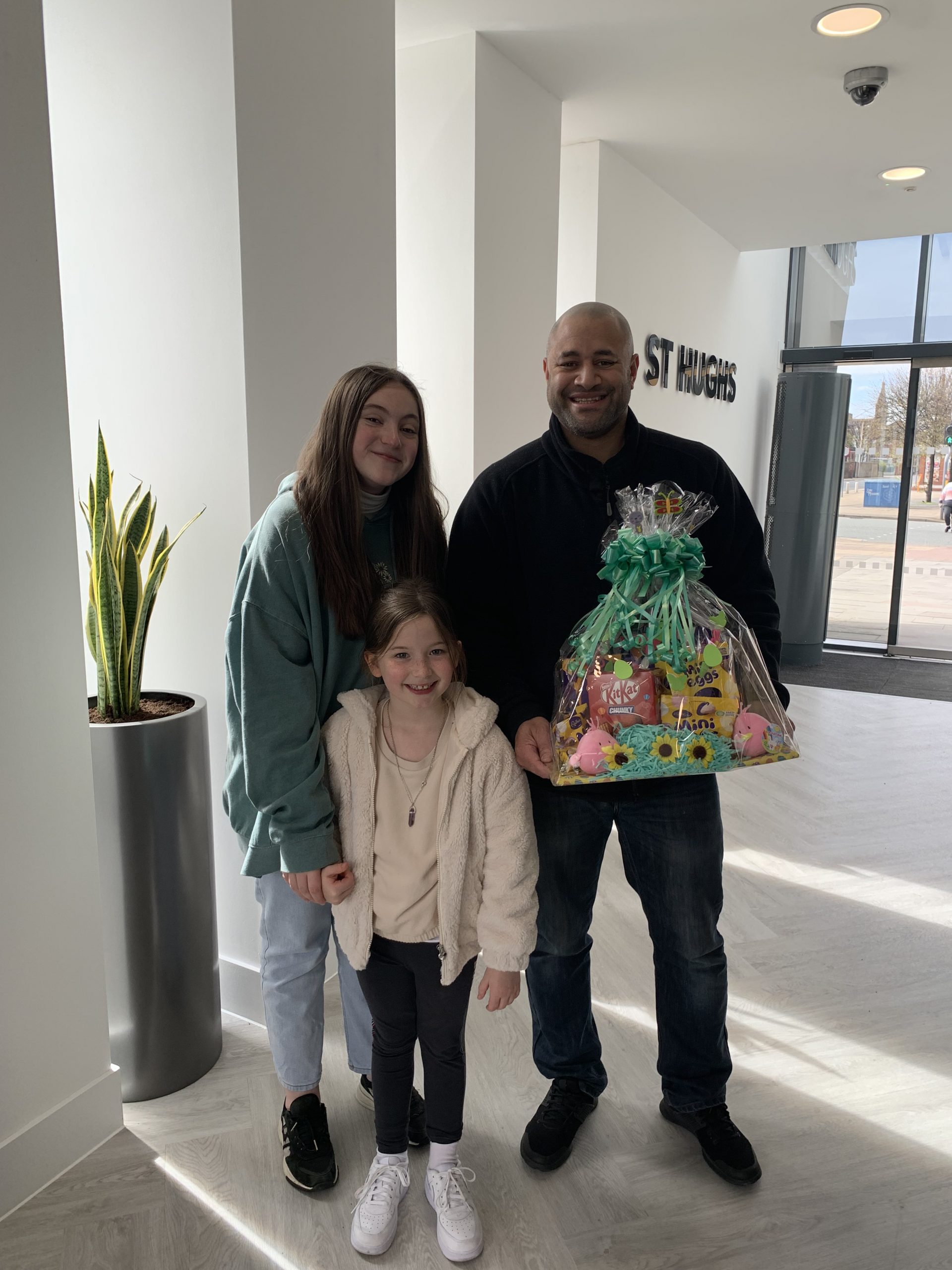 Jospice Raffle Winner!
Over the last few weeks, we have been collecting money for the charity, Jospice, by holding a raffle for one of their Easter Hampers. A big thank you to everyone who donated money and especially to all of the staff at St Hughs House for helping us fill out the raffle card and raise over £100!
We're delighted to announce that the lucky number 30 belonged to the lovely Paul who, after all of the help he has given us over the last few years, is a very worthy winner!
Please visit the Jospice website to find out more about the amazing work they're doing within our community! There are loads of ways you can continue to support their incredible cause.