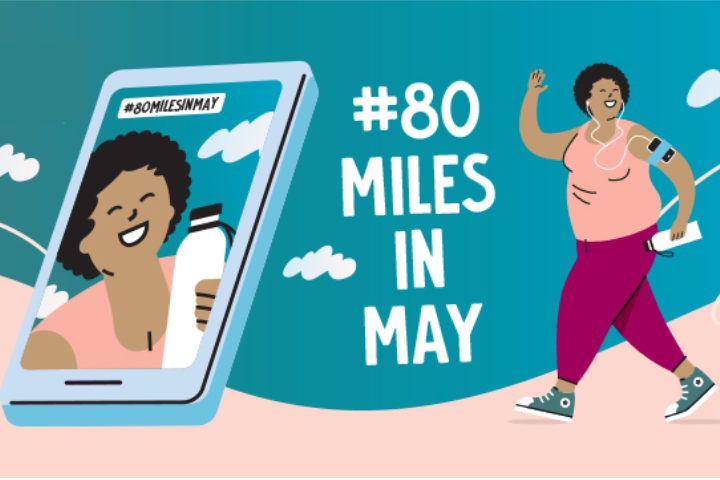 Can you go 80 Miles in May?
We've got a challenge for you!
As part of Mental Health Awareness week, we're inviting our staff and learners to take part in the Mental Health Foundation's 80 Miles in May Challenge.
Just as the name suggests, the idea is simply to run, jog or even walk 80 miles during the month of May. Exercise is not just good for your physical health but your mental health too and, by setting ourselves a target, we may just have that little bit of extra motivation needed to ensure we can get up off the couch and out into the fresh air!
If you want to take this a step further and take the challenge on as a fundraising exercise, you can find out further details on the Mental Health Foundation's website. They recommend a fundraising target of £150!