Crosby Training
Who We Are
We have been helping people get jobs, skills and qualifications since 1993; literally changing the lives of thousands of people. We are one of the longest-established, most-trusted and best independent training providers in the North West of England, with a particular but not exclusive affinity with the Liverpool City Region, Cheshire and Warrington. One of our Crosby Training venues will always be within easy reach of you, and our unique and innovative roaming venue is always ready to be set up anywhere, anytime.
Your Future
The Extra Mile
We are Can Do people and we always go the extra mile to make sure you get the success you deserve, whether you are looking for a job, new skills and a new start, or an employer looking for great staff you can rely on. Going the extra mile isn't an empty slogan for us. It's real: We have a professional salon for male and female makeovers and regular use by our learners - boosting confidence, transforming your image and doing things a little differently. We can offer free driving lessons to help widen your employment horizons, as in for example our Drive4CareTM programme for jobs in the health and care sector. We have a laundry service, a team of Health, Wellbeing and Happiness champions, a mini-bus service and our famous roaming venue. We do the right thing by people. We look after our learners, including after they have left us and moved into a new job.
Your Choice
Our Courses

What are we like? Well think the opposite of formal, stuffy and unwelcoming. We know it can be a big leap of faith to a join a new programme, especially if it's a long time since you've worked but, no matter who you are, we'll do everything we can to help you feel comfortable and safe. We genuinely believe all of our programmes should be enjoyable, and our staff will do all they can to help you feel right at home.
25 Years in the Making
In 2018, we celebrated our 25th anniversary and marked the occasion by moving into brand-new offices at St Hughs House, Bootle. We've since created the motto 'Your Future Your Choice' and we honestly believe that, with a little help from us, you can work towards achieving whatever you want to through our training programmes.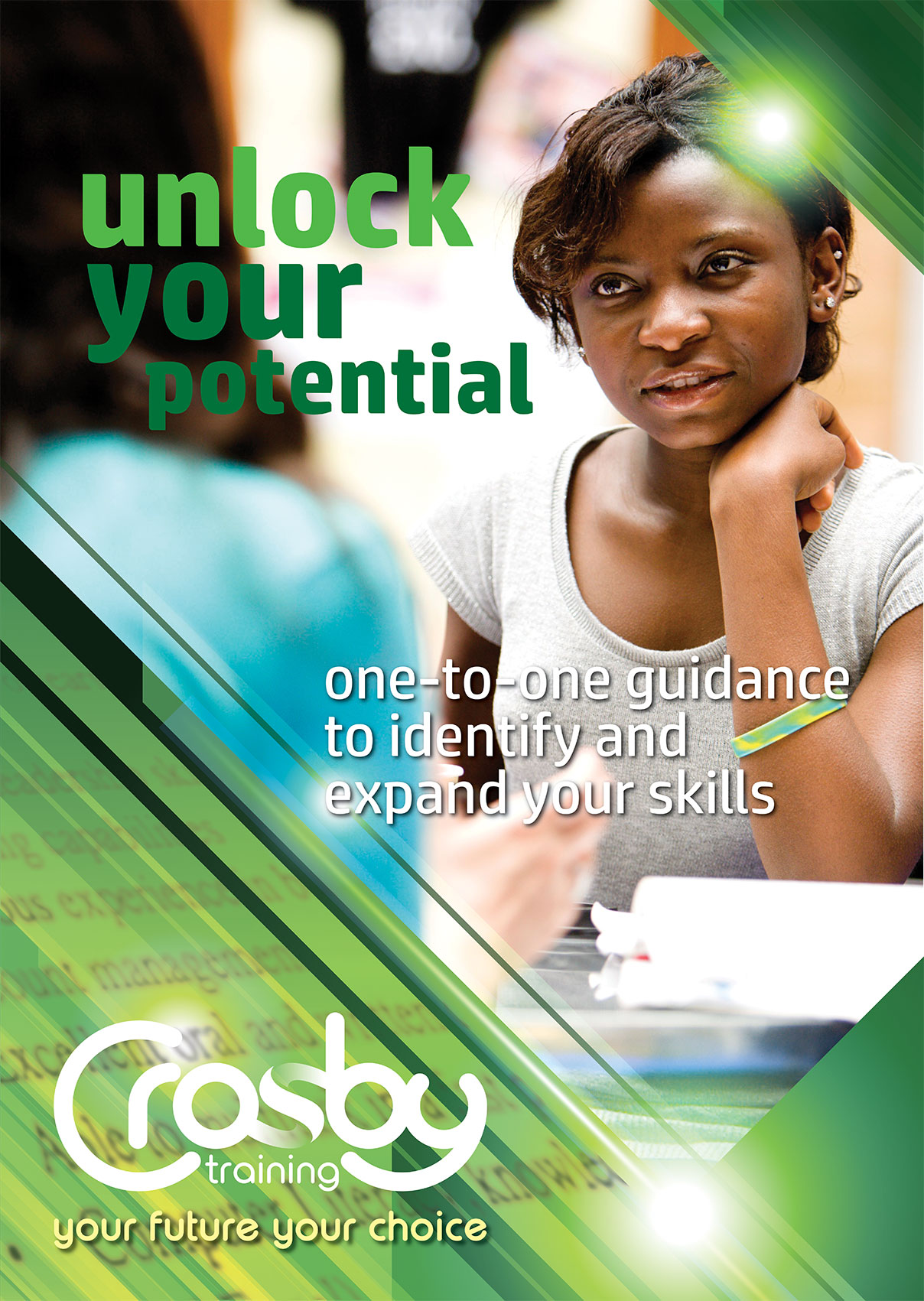 Initial Advice and Guidance
Unlock Your Potential
Our IAG sessions help you identify and overcome your specific barriers.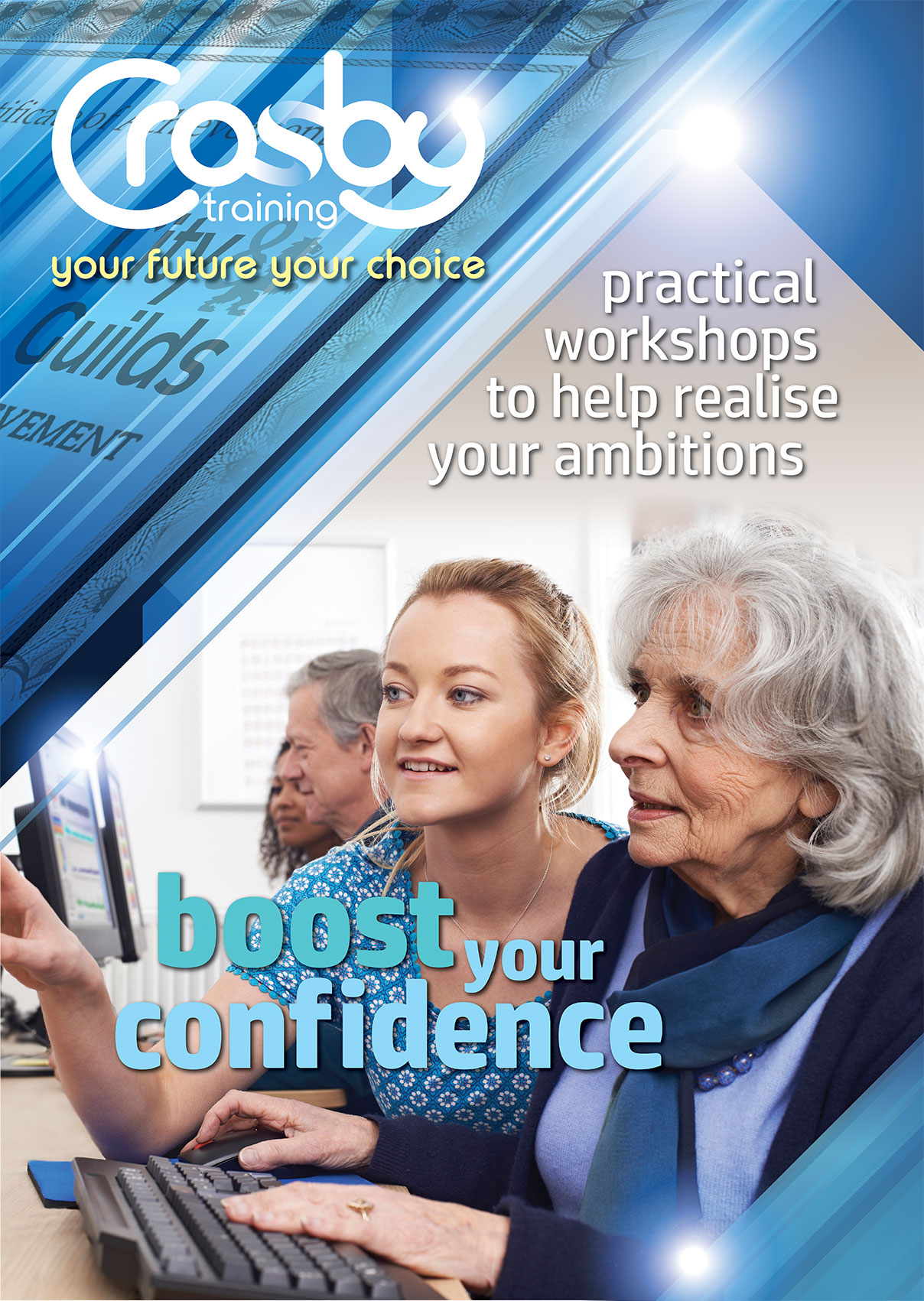 Digital Skills Training
Boost Your Confidence
We can teach you how to search and apply for jobs online.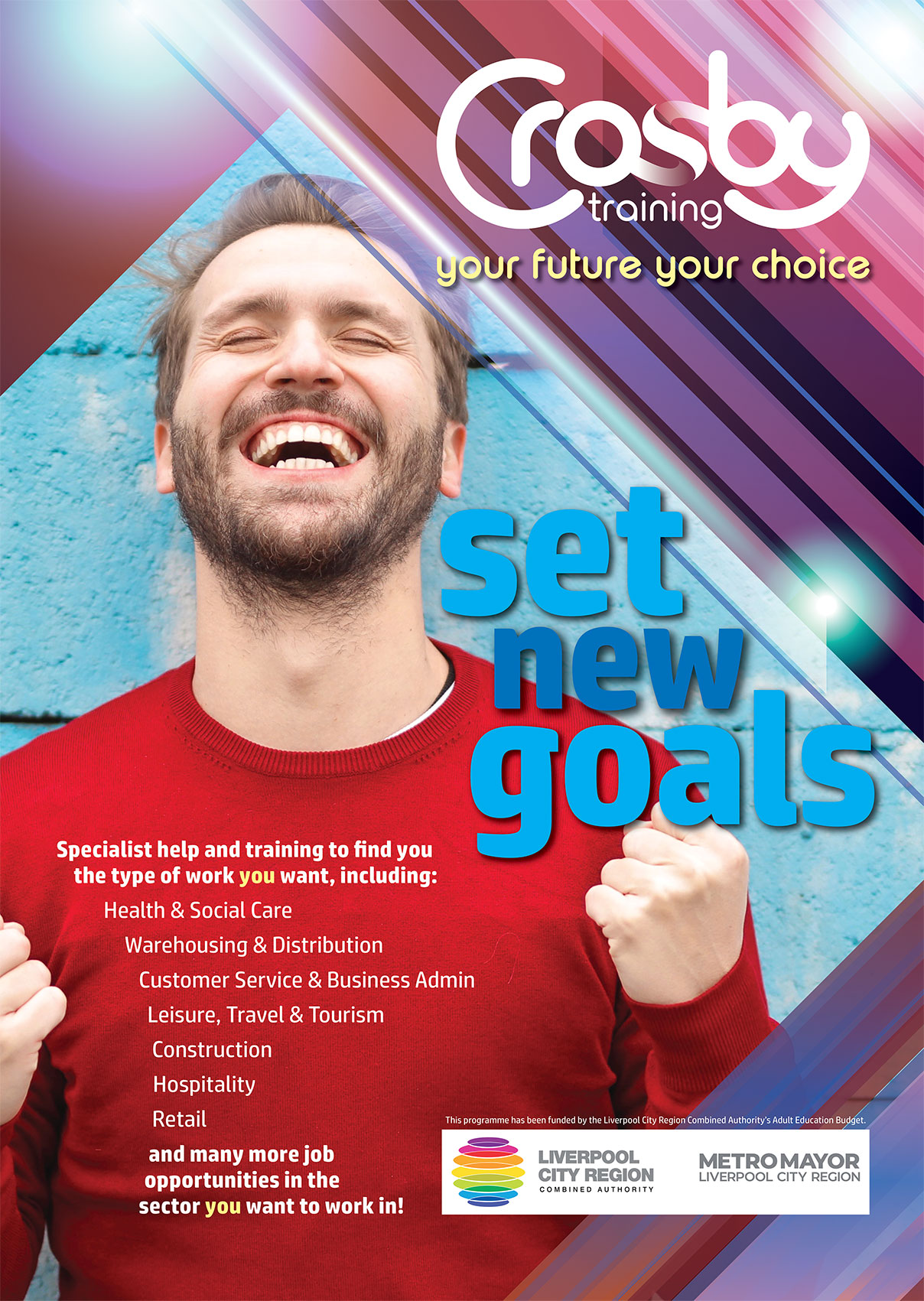 Employability Skills
Set New Goals
It's all about providing you with the chance to find your ideal role.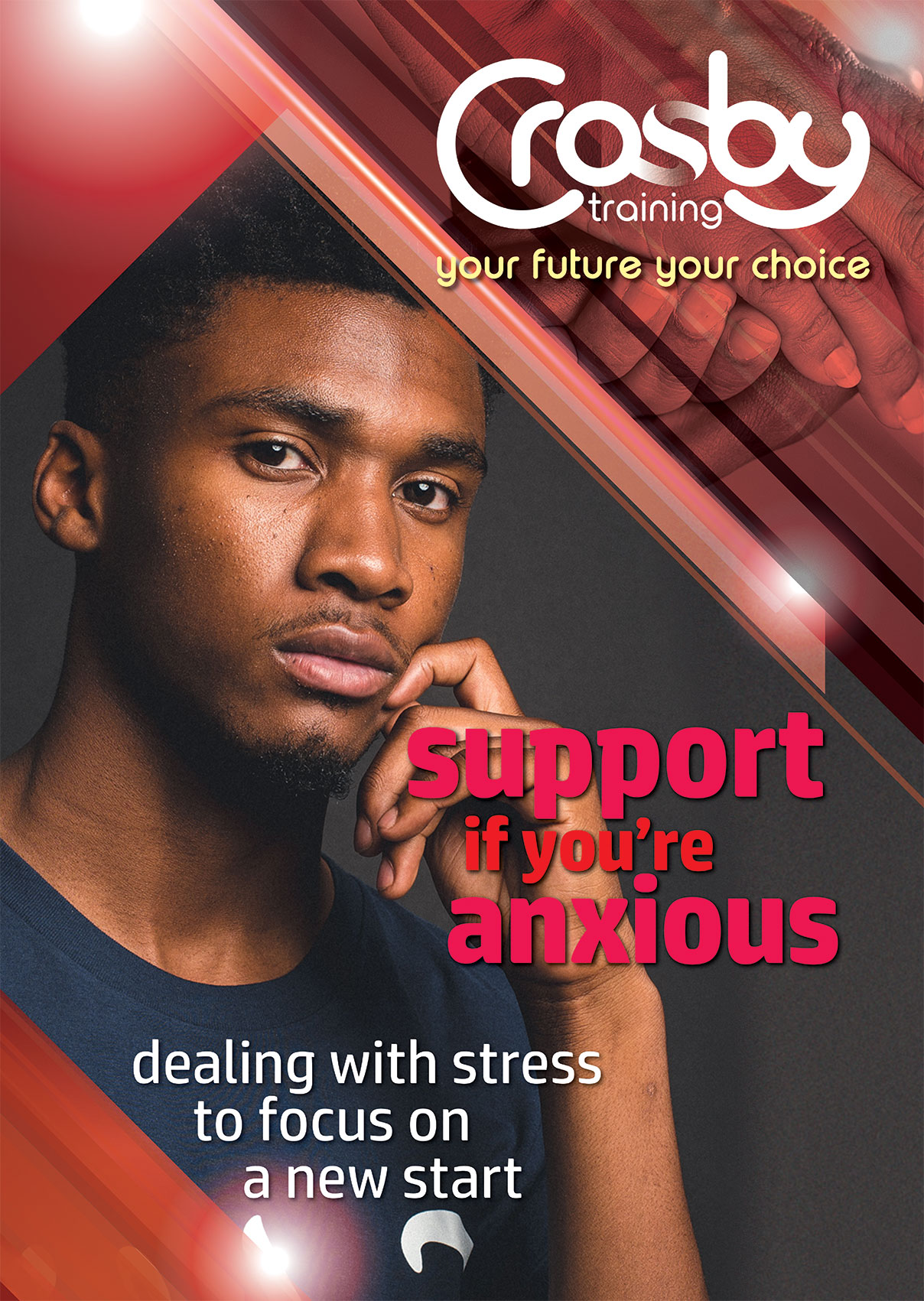 Ongoing Support
Focus on a New Start
It's not where you're coming from, it's where you're going.
Stay Updated
Crosby Training News
Check out the latest Crosby Training News; including, events we've attended and success stories from recent courses.
Take Me There
Jobsearch
People Seeking Jobs
Head here for information on how we can support your jobsearch, plus other tips and tricks to make the process that little bit easier.
Take Me There
Quality Employees
Employers Seeking People
If you're an employer, follow this link to discover how we can prepare your ideal candidates within a limited timescale.
Take Me There